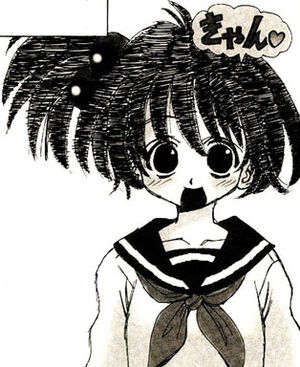 Biography
Edit
Densuke Mifune's younger sister. Like Mikito Shinonome is Chiharu's almost exact double, Konoha is her brother's. Her eyes are slightly wider, and she has a bauble in her hair to pull up a part of it.
Due to her resemblance to her brother this has caused her problems with the Eiken club.
Ad blocker interference detected!
Wikia is a free-to-use site that makes money from advertising. We have a modified experience for viewers using ad blockers

Wikia is not accessible if you've made further modifications. Remove the custom ad blocker rule(s) and the page will load as expected.